Solid Patio Covers
Arizona's #1 Rated Sun Control Products


A solid patio cover is an affordable way to enhance your outdoor living area.
Rain, sun, or shade, Solid patio covers are a great way to add value to your property and create additional outdoor living space. Our product line is designed to provide the ultimate protection against the elements while minimizing maintenance requirements. Every detail has been considered in our Solid patio products, so you can be confident that your patio cover will withstand the test of time. Contact us today to learn more about how Solid patio covers can benefit you!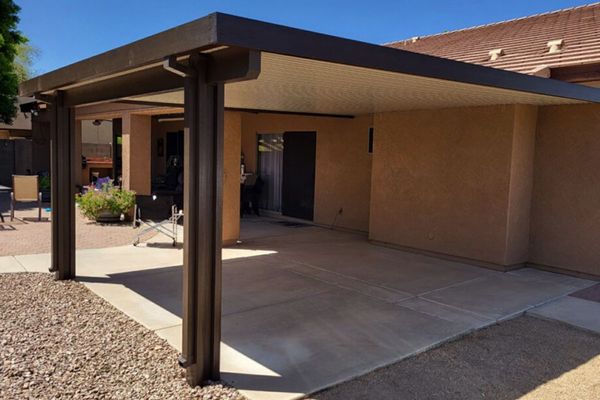 Lasting Aluminum Construction
Using aluminum ensures a strong, long-lasting, and virtually maintenance-free product that you'll love for years to come. They offer a wide range of customization options to complement any home, and they're weather-resistant to withstand the hottest Arizona summer.
Installation Made Easy
Rest assured that our installation team can handle your installation with ease thanks to more than 50 years of combined experience. Free installation is always included.