Roll Shades
Arizona's #1 Rated Sun Control Products


Roll Shades
Adding patio shades to your backyard living space is a great way to enjoy the outdoors without worrying about the sun beating down on you. Rolldown patio shades provide instant shade and protection from the sun, making them perfect for Arizona summers. Not only do they keep you cool, but they also add privacy and security to your outdoor area. Here are just a few of the benefits of installing rolldown patio shades:
1) Instant Shade: One of the biggest benefits of roll down patio shades is that they provide instant shade. This is perfect for those hot summer days when you want to stay outside but don't want to be in the direct sun.
2) Protection from Sun Damage: UV rays can damage your skin and eyes over time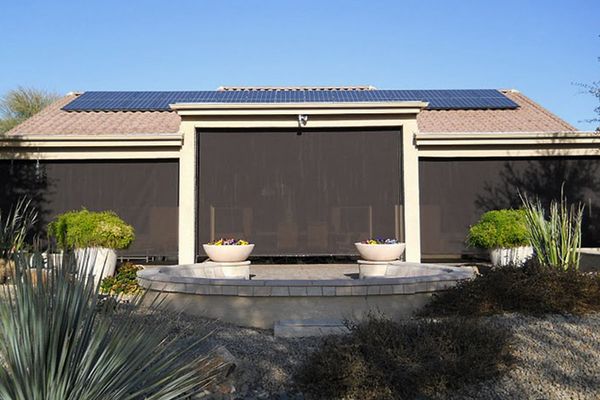 Roll-Down Patio Shades
Using an Arizona Sun Control Products rolldown shade, you can change the way your home looks. These shades can serve multiple purposes. They're flexible and can be fitted above or below an opening and are very convenient to use and operate. Rolldown shades also control the amount of light entering an opening, ensuring the room is as comfortable as possible.
Customizable Control
Arizona Sun Control can help you customize materials, shades, and density to ensure the proper amount of shade coverage. For instance, dense fabric and dark colors will cut down the amount of light coming through. This shields the interior of the area from bright light and heat. Lighter colors in allow for a moderate amount of light without the glare of direct sunlight. By helping control the natural light and heat, you can save on your utility bills. You can choose from a full range of fabric colors, motorized or manual options are available to meet your specific needs.